We recognize that all of our patients are unique and deserve to receive dental care that reflects their individual needs. Our experienced and talented dental team is committed to working with you and your family to create a comfortable, stress-free, and rewarding dental experience every time you visit our practice. We are pleased to welcome you and your family, and we look forward to working with you.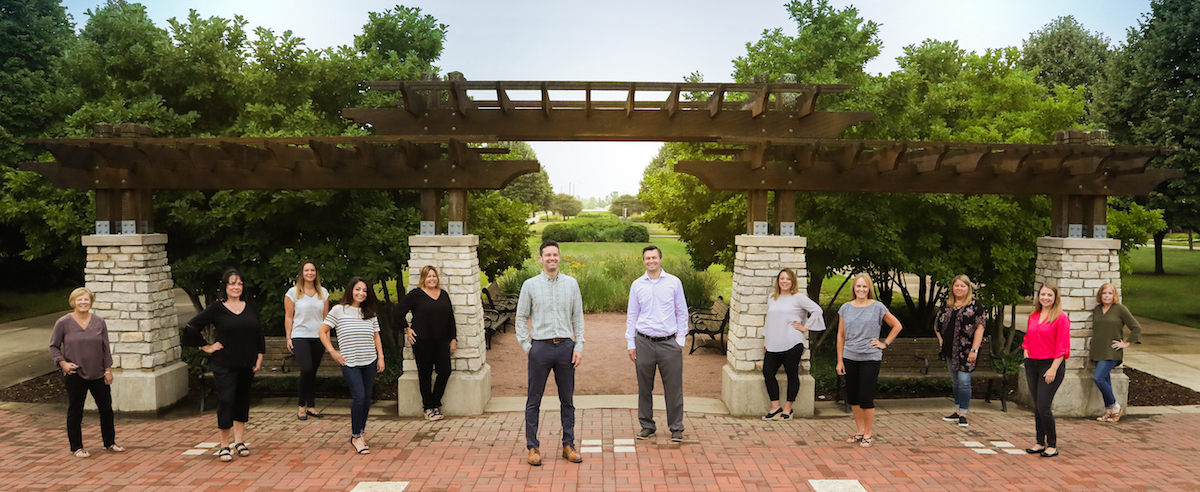 ---
Kim
Dental Assistant
Helping our patients to achieve the most healthy and beautiful smile possible is Kim's passion. She enjoys getting to know each patient and learning about their lives. Kim takes dental X-rays and impressions, and works chairside with our doctors, as they care for our patients. She's always talking with the patient during the procedure, making sure that they are comfortable, keeping them updated on what the doctor is doing and how much progress is being made. She also orders our supplies.
Away from the office, you'll often find Kim cheering for her children at their sporting activities, and she also enjoys motorcycle trips with her family.
---
Sue
Dental Assistant
Interacting with our patients, and helping them during their dental visits, are Sue's favorite aspects of her work. She loves the conversations she has during the day, hearing about the latest happenings in a patient's life and what's been going on with their family. Sue takes dental impressions, makes temporary crowns, and assists our doctors during procedures. She is attentive to our patients' comfort and their needs, and is always willing to go the extra mile to make sure they are happy.
When not working, Sue enjoys being with her family, especially going camping on weekends and attending dirt track racing. She's an avid gardener and enjoys reading, too.
---
Nicole
Dental Assistant
Joining our team in 2012, Nicole began her career as a dental assistant in 2006. Her job entails taking X-rays and impressions and assisting our doctors during procedures. Most importantly, Nicole is here to help our patients feel comfortable and at ease, whether they are here for a simple exam or more extensive restorative work.
When she's not in the office, Nicole loves spending time with her two sons, Cain and Cruz. She also enjoys reading and being in the company of family and friends.
---
Debbie
Dental Hygienist
Debbie likes watching our young patients grow up, and enjoys establishing and maintaining relationships with our patients. As a hygienist, she provides dental cleanings, places sealants, and takes dental X-rays. A lot of her work is focused on providing oral healthcare instruction to patients, helping them to understand the connection between oral health and overall health, the importance of healthy habits, and the right way to keep one's mouth healthy between visits to our practice.
Debbie loves spending time with her family, including her husband Scot and children Brianne, Bradley, and Brooke, as well as her son-in-law Casey. She also has two boxers, Bailey and Sadie. She's an avid sports fan, is a volleyball official, and enjoys taking walks with dogs and her family.
---
Deb
Dental Hygienist
Deb is focused on providing the best possible experience to our patients. She wants them to know that they are welcome and safe while here, and is very good at helping patients work through dental-related anxieties. She takes dental radiographs, provides thorough dental cleanings, performs gum treatments, and educates patients about proper home dental care processes, in order to keep their teeth and gums healthy between cleanings.
Away from our office, Deb loves spending time with her children Sarah and Mitchell, especially attending their sporting events. She is also known to enjoy going for long walks with her friends and her dog Coby, too.
---
Melissa
Dental Hygienist
Melissa joined our office in 2019 and has been a dental hygienist since 2003. Prior to working at Prairie Dental Associates, she spent a decade working in a periodontal office where she treated patients with more advance gum disease. Melissa works hard at making sure her patients are comfortable and that their visit with our office is a rewarding experience. Melissa loves educating our patients on proper homecare and using different tools to achieve their goal of keeping teeth for a lifetime. Her daily work includes performing adult and child cleanings, placing sealants, taking X-rays, performing scaling and root planing and administering local anesthetic to keep our patients comfortable when needed.
Melissa loves spending time with her family, including her husband ;Evan and children Liam, Caroline, and Lucy. She enjoys baking and music holds a special place in her life.
---
Sylvia
Dental Hygienist
Sylvia enjoys motivating her patients toward great oral health, seeing them take those lessons to heart and making changes in their home care processes. She also very much appreciates the wonderful relationships she has formed over the years with so many of our patients, patients who have become her friends. Sylvia's daily work includes performing adult and child prophylaxis, placing sealants, taking X-rays, administering local anesthetics, and performing root planing and scaling.
For Sylvia, her family is everything and she loves spending time with her husband Tim and children Nicholas, Eden, and Jake. Sylvia enjoys cooking, working out, and Zumba.
---
Karen
Front Desk/Business Office Coordinator
Assisting our patients throughout their time in our office, from greeting them as they arrive to wishing them a safe journey home as they leave, Karen is always focused on making sure that each patient knows how much we appreciate the trust they place in us. She is available to answer questions, help patients navigate dental insurance, and make financial arrangements that work with each patient's budget. As our business office coordinator, Karen is always busy keeping everything running smoothly, but she makes time to welcome new patients and check in with those who've been with us for a while.
Outside of work, Karen's hobbies include traveling with her husband Kevin, cooking, and spending time with her Yorkies. She also loves being around her family and grandchildren.
---
Sarah
Front Desk/Business Office Coordinator
Sarah likes welcoming patients to our office and assisting them with their questions. She is committed to ensuring that each patient has an excellent experience while in our care, from knowing that they are welcome when they arrive to a smile and a wave as they leave. Working at our front desk, Sarah schedules patient appointments, answers phones, and performs many other important tasks.
When she's not working, Sarah enjoys spending time with her husband Shane and children Addie and Luke. She also enjoys cooking and reading in her free time.
---
Katy
Dental Hygienist
Katy spent the past eight years as a sub in our office and officially joined the team full time in 2020! She loves having the chance to meet and get to know new people, all while helping them maintain optimal oral health. Making her patients love their smile is her favorite! She truly has her patients' best interests at heart.
Katy and her husband Matt have three children, Isabella, Evan, and Aiden, as well as a rescue dog named Phoenix. She enjoys taking family vacations and weekend trips, is an avid reader, and loves going to the movies. She recently took up golfing, and while she is horrible, it gives her and Matt something to do together.